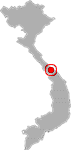 Home
FACs
More About FACs
The AO
A Shau Valley
• A Shau SF Camp
Hué
• Hué Cit Airfield
• MACV Compound
• LCU Ramp
• Hué Goose
Battle of Hué (Tet 1968)
• Trail FACs
The Missions
Visual Recon
• Sunken Sampan
Close Air Support
• CAS Munitions
• Rules of Engagement
• TACS
• Battle at Hua Cu
Interdiction
• McNamara Line
• Choke Points
Ranch Hand
Trail Dust Mission
Arc Light
SAR
Hammer 51 Rescue
Search for Jolly 23
• Msn Reports
• Search Area Map
• Search Rejoined
• Link to Past
Jungle Penetrator
Legacies
Aircraft
O-2A
Glossary
Resources
Contact

The Battle for the A Shau Special Forces Camp


March 9-10, 1966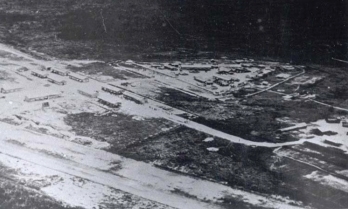 A Shau Special Forces Camp.
US Army Photo (USA Center for Military History)
One of the first significant actions in the A Shau Valley was the 1966 battle for the Special Forces camp at the south end of the valley just five miles from the border with Laos. This outpost stood astride the invasion route to Hué and Danang and was a stumbling block to the NVA offensive strategy. The NVA struck the camp in March 1966. The defending U.S. Special Forces and Vietnamese irregular soldiers were supported by U.S. airpower and put up a heroic two-day defense. Bad weather limited the effectiveness of air support, and the numerically superiority NVA forces eventually overran the camp. The action resulted in the award of the Medal of Honor to Air Force A-1 pilot Major Bernie Fisher for the rescue of his wing man, Major Jump Myers, from the runway at A Shau. Click here for more on Major Fisher's MOH mission.


Major Myers' A-1E (circle) on the A Shau airfield, June 1968
(Click image for close-up view)
Photo &copy Tom Pilsch
Following the loss of the A Shau Special Forces camp, the North Vietnamese used the A Shau Valley as a major staging area for the 1968 Tet Offensive against Hué and Danang. It would not be until the spring of 1968 that U.S. forces returned to the A Shau Valley. Click here for more on this.



Click here for details of the ground action at A Shau (pp 92-95)

Click here for a map of the A Shau Valley showing major battle areas.
Return to Top